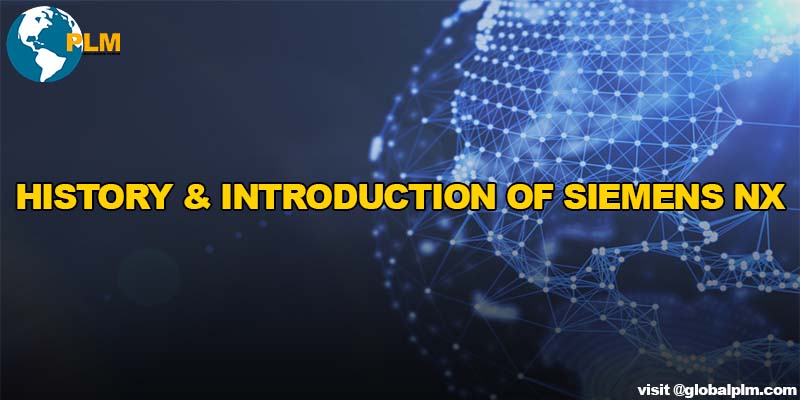 NX is formerly known as UG (Unigraphics), a high-end software owned by Siemens PLM since 2007. High-end software means it is an advanced level CAD/CAM/CAE software package developed by Siemens PLM.
Likewise other CAD software, NX-CAD also provides the same purpose of designing or modelling a new part, drafting (drawing), assembling, etc. NX adapts user-friendly environment. Furthermore, it also delivers innovative technologies for maximum productivity and creativity from the basic concept to the final product. NX allows flexibility in the use of feature-based and parametric designs.
NX is one of the most advanced and highly integrated CAD/CAM/CAE product development solutions. Enterprises of all sizes widely use NX. It provides immense value to all enterprises. It is used to simplify intricate product designs and thus speeding up the process of introducing products to the market.
In addition to creating solid models and assemblies, the 2D drawing views can also be generated easily in the Drafting environment of NX.
The drawing aspects that can be made include orthographic, section, auxiliary, isometric, and detail views. The model dimensions and reference dimensions in the drawing views can be produced.
NX provides the benefits that any modifications made in the model are reflected in the drawing aspects automatically. In NX, you can create sketches directly in the Modeling environment.
The software has powerful modeling capabilities by integrating constraint-based feature modeling and geometric modeling. In addition to modeling standard geometry parts, it allows the user to design complex free-form shapes such as airfoils and manifolds.
It also has capabilities to merge solid and surface modeling techniques into one robust toolset. Data from other CAD software can also be imported into NX.
NX is a direct competitor to Creo (Pro-E), CATIA, SolidWorks and Autodesk Inventor.
NX Is Used for:
Solid Modelling/Design (parametric and direct solid/surface modelling)
Engineering analysis using the Finite Element Method etc.
Manufacturing design by using included machining modules.
Sheet Metals Design.
NX extensively used in many big automotive industries like Ford, Mazda and Nissan, and GM.
NX CAM is the world leader in Computer Aided Manufacturing. It provides a complete set of NC programming capabilities in a single CAM system as well as an integrated set of manufacturing software applications. These applications facilitate part modeling, tool design and inspection programming based on NX technologies.
Siemens PLM provides following packages under NX Software:
Computer-aided design (CAD) (Design):
Computer-aided engineering (CAE) (Simulation):
Computer-aided manufacturing (CAM) (Manufacturing):
Various Modules of NX:
Solid Modelling
Sketcher
Assemblies
Drafting
Manufacturing
Sheet Metals
Routing Electrical
Routing Mechanical
Synchronous Modelling (Direct Modelling) etc.
Surfacing or Surface Modelling.
Details on above Modules coming soon…
We will more post on CAD Tool–>Siemens NX in upcoming days.
Kindly provide your valuable comment on below Comment section and also have you any question kindly ask to a ASK QUESTION in FORUM . Our Team will try to provide the best workaround.
Kindly subscribe your Email-Id at (https://globalplm.com/) and drop any suggestion/queries to (globalplm2@gmail.com).