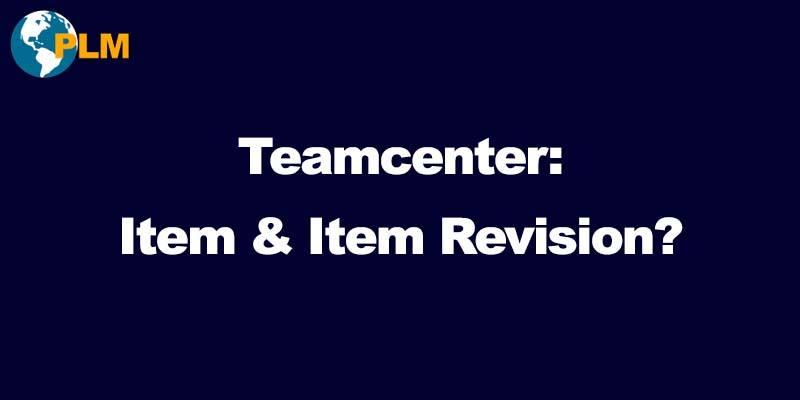 ---
1.

WHAT IS ITEM?
---
In Teamcenter or any other PLM software, Item is nothing but an object that is commonly used to show the product, part, assembly, sub-assembly, component, etc.
Item is the essential element in Teamcenter because it helps to categorize various data files.
In the Teamcenter, when you create Item, you will find some default sub-objects beneath the Item. Item's Nomenclature sets according to various companies standards. For example ITEM-XYZ123456
In simple words, what is Item is, in Teamcenter, it is an object that contains all the necessary information required to manufacture that product.
Now let's say we have a pen.
An item in the software is a structure of associated objects. The basic structure has the following things for sure-
Item

Item Master

Item Revision

Item Revision Master Form
The item types can be any of the following – item, document, EngChange, Part, Assembly, Component, etc.
---
2.

WHAT IS ITEM REVISION?
---
Every item revision has one (or more) associated sequence ID. With every checkout the sequence ID of item revision is incremented, and the most recent sequence ID becomes the default ID.
We will more post on PLM TUTORIAL–>TEAMCENTER in upcoming days.
Kindly provide your valuable comment on below Comment section  and also have you any question kindly ask to a ASK QUESTION in FORUM . Our Team will try to provide the best workaround.
Kindly subscribe your Email-Id at (https://globalplm.com/) and drop any suggestion/queries to (globalplm2@gmail.com).