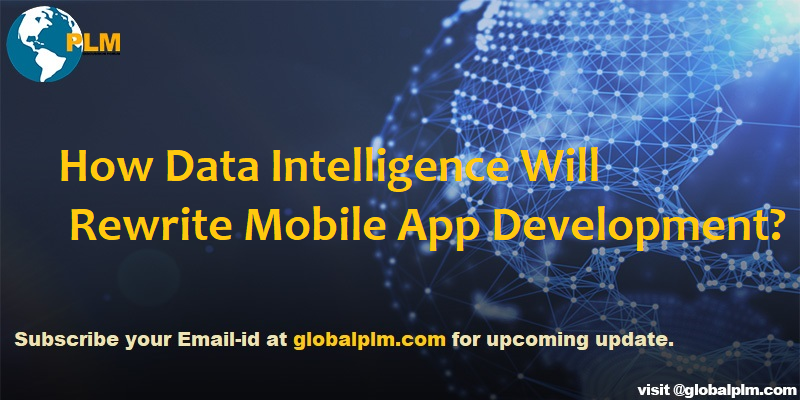 How Data Intelligence Will Rewrite Mobile App Development?
AI (Artificial Intelligence) is becoming more popular with current enterprises and major technological corporations, and the Mobile App Development services industry is no exception. Over the last several years, the proliferation of inexpensive mobile internet connections has resulted in a significant rise in mobile use, to the point that we are now officially living in a mobile-first society.
Mobile is the primary channel via which these activities are carried out, whether it is social media use or e-commerce transactions. As a result, the employment of artificial intelligence in mobile devices and apps is essential.
What Is The Significance Of Big Data In The Development Of Mobile Applications?
It is expected that the worldwide number of mobile application downloads will climb to 258.2 billion by 2022, up from 205 billion in 2018. This is according to Statista study research. This enormous number of mobile app users generates a tremendous amount of raw data.
A high degree of analytics is required for raw or unstructured data in order to test the statistics and get accurate insights from the figures. Data intelligence consulting plays an important part in this situation. Using big data techniques, mobile app developers are able to collect, streamline, and evaluate a variety of data sets to better understand and solve trends in client preferences. Then, developers may use big data insights to create futuristic and unique mobile apps, which will benefit the whole world.
---
---
Hive, Cloudera, Hadoop, Tableau, and Spark are just a handful of the big data technologies that developers are familiar with. This set of tools enables developers to create powerful mobile apps that are capable of incorporating new features.
Contributions of Artificial Intelligence to the Development of Mobile Applications
Face recognition lock has quickly risen to become one of the most popular features on Android devices, thanks to its 'simplicity to use nature and the additional degree of protection it provides. These systems make use of artificial intelligence and machine learning algorithms to recognize a person's face in order to unlock the phone and the numerous applications that have been put on it.
On-the-go search engines for mobile phones: The widespread usage of voice search and voice commands is possibly the most prevalent and well-publicized innovation in artificial intelligence and machine learning in recent years. Customers used to enter their search terms into search bar text boxes. It is now as simple as requesting that your virtual assistant seeks something for you on your behalf.
An easy and basic query such as "hello google, what's the greatest restaurant near me?" offers customers the rapid response they desire while also sending them to your company's website. Text messages may be responded to using voice commands, saving you the time and effort of typing.
Camera applications with artificial intelligence and machine learning: The smartphone camera is one of the most important areas in which custom android app development people and android mobile manufacturers are making major advancements in artificial intelligence and machine learning. These high-tech cameras can recognize the topic inside the frame, such as faces, fireworks, or food, and modify the settings to get the best possible picture for the subject in question.
Artificial intelligence and machine learning are now capable of automatically identifying and enhancing face traits in portrait photographs that are really amazing. More sophisticated capabilities may even calculate the number of calories you consume from a simple snapshot of your meal, as well as provide information to companies about how and where their items are being used when images are uploaded on social networking websites.
---
---
Emotion recognition is a rising star in the field of artificial intelligence research. We have now reached the stage where we can put machine learning and artificial intelligence into applications and record micro and macro expressions. By analyzing picture and sound data, Software can now understand human emotions by recording small changes in facial expressions, body language signals, and vocal inflections, among other things. The use of analytics may help companies improve the user experience by detecting the demand for a certain product or service, as well as providing ideas for new product development.
A plethora of translation applications is available that provide real-time interpretation of a text. However, the vast majority of these applications are inoperable if they are not connected to the internet. Artificial intelligence may one day enable smartphones to translate and transliterate between several languages in real-time without the need for an internet connection.
Bottom Line
Artificial Intelligence will assist users and developers in a variety of ways, whether it is via the ability to grasp context or through the usage of voice-enabled technologies while utilizing mobile apps for a variety of activities.
Given the ability of mobile phones to provide multiple user attributes, whether they are location-based or device sensor-based, this power of artificial intelligence is likely to be multiplied. Mobile devices will be able to 'feed' such relevant, anonymized datasets into AI systems, which will result in smarter outputs. In 2021, Data Intelligence seems to be getting set to take off, with businesses in industries such as healthcare, education, and finance all preparing to invest in AI. Dedicated data intelligence consulting plays a critical role in driving this uptake across a wide range of industries and sectors. As a consequence, there is significant potential for the mobile services sector to be transformed.
---
Author:

Rosalind Desai
Author Biography
Rosalind Desai is a passionate Guest blogger and Tech content curator. She loves to write on trending topics of technology like artificial intelligence, robotic process automation, Business automation and Data intelligence.
Social Profiles
LinkedIn: https://www.linkedin.com/in/rosalind-desai-218070224/
---
Four Easy Steps to Get Subscribed
Step1:-Enter your Email address and Hit SUBSCRIBE Button.
Step2:-Please check inbox and open the email with the subject line"Confirm your subscription for Global PLM".
Step3:-Please click "Confirm Follow" and you got the email with the subject" Confirmed subscription to posts on Global PLM".
Step4:-Voila, You are subscribed. Happy Learning
---