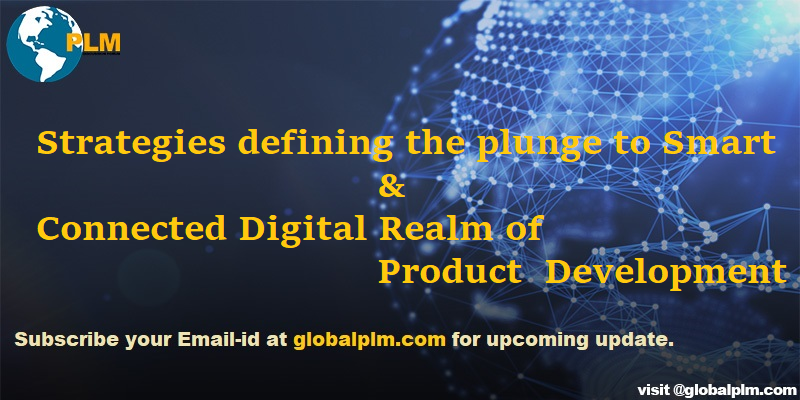 Strategies defining the plunge to Smart & Connected Digital Realm of Product Development
Gone are the days when PLM were intranet applications, replacing manual work by enabling digital applications with limited features & functionalities. Document Management, FDA Approval, CAPA, Review approval workflows, Change management, Bill Of Material, and many other modules were quite specific to industries. Hence even tools were offering them different capabilities. Combining these modules can cater to various industries like Discrete Manufacturing, Automobile, Process, CPG, or Health Care.
The new era of #digital #transformation enables and enhances the usage of "Product Life Cycle Management" tools to be more versatile with its tightly coupled integration with the complete supply chain process. Covid has also played an essential role in changing digital trends and the need for competent tools, avoiding manual work, and replacing the physical presence for governing the manufacturing process with the help of digital twin to AR/VR and other new concepts.
We often use these two terms 'digitization & digitalization' interchangeably in the PLM world. However, it is pretty interesting to understand the fundamental difference. Digitization is simply changing the form of information from analog to digital. While digitalization is capitalizing on digital information using technology to make most of that digital information available to you.
Even we may have digital information, but most companies still have disconnected legacy systems to manage these pieces of information. They have grown their IT infrastructure, even with the best possible tool sets available. However, the flow of information is still either manual or disconnected. As we move more from digital to the digitalization of the world, we seek more collaboration, more connected, and more intelligent systems. The PLM ecosystem is primarily responsible for the product development phases from planning, sourcing, making, delivery, or service. PLM is used as a business approach to support product development in a few industries such as aerospace, OEM, defense, or discrete manufacturing. However, there are still industries where it is just another tool to enable quick searches or document management. Retail PLM is the new world that will adopt PLM, and this sector is exploring the features that can become a gamechanger for the whole process industry, including CPG and other retail.
To stay on the topic, let us quickly talk about few strategies which can enable product development in a more smart & connected way with the help of the digital realm.
1)  Identify what has to be digitized vs. digitalized:
Before finalizing the adoption of a digital PLM tool, classify your requirements into two categories. First is "what has to be digitized," and second, "what has to be digitalized." Even in today's world, multiple companies in all sectors use offline local copies of information that is not accessible even across their organization.

2)Backtest on basic parameters:  
As you decide for your PLM tool adaptation, make sure you run the test on the three characteristics of the tool for your organization. The very first is to check it will provide you with centralization of the data? You may need to see the data modeling and structure of the tool and how compatible it is with other ERP applications to have seamless communication.
The second is scalability or upgrades. Can it be scalable as you add on more and more product lines in your portfolio or rather acquire more businesses? Are your systems capable of accommodating all future needs?
The third test is to verify if it will be accessible across all platforms or systems. Of course, not all industries prefer cloud systems, especially defense and aerospace or even healthcare which works on confidential or patented products. However, the ease of accessing the PLM tool makes it flexible to work from any time & anywhere.
Adaptability also plays a very important role as you have to ensure during the OCM (organizational change management) that how adaptable your system, people an
Last and most important in today's world, it supports real-time analytics with on-demand predictive and preventive reports. This functionality alone enables the whole system to make it comparable to the digital twin. These insights will empower all the stakeholders and portfolio managers to make well-informed decisions.
Centralization
Scalability / Upgrades
Adaptability
Accessibility  – Cloud
Accurate time analytics – Preventive and predictive reports, well-informed decision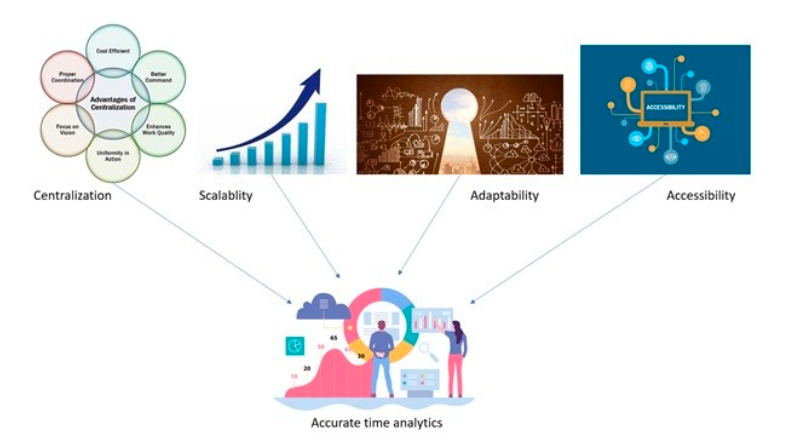 3)Extension of Product from Decline:
The life cycle of any product starts from research and development, followed by new product introduction, the growth of the product, then it witnesses the maturity of the product and finally declines of the product. Extending the product by exploring the opportunities can be done to prolong the product's life cycle.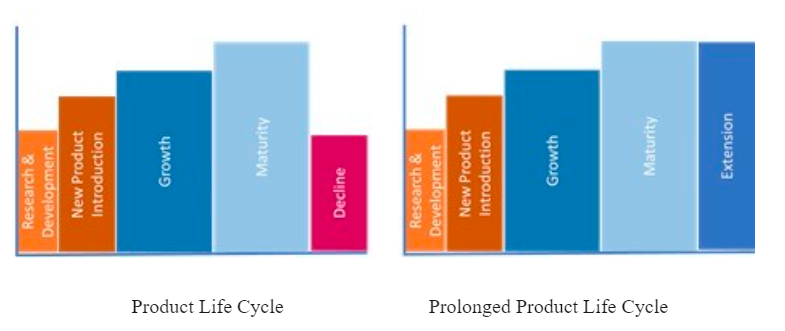 For a prolonged life cycle of a product, Extension can be activated by taking any of the five steps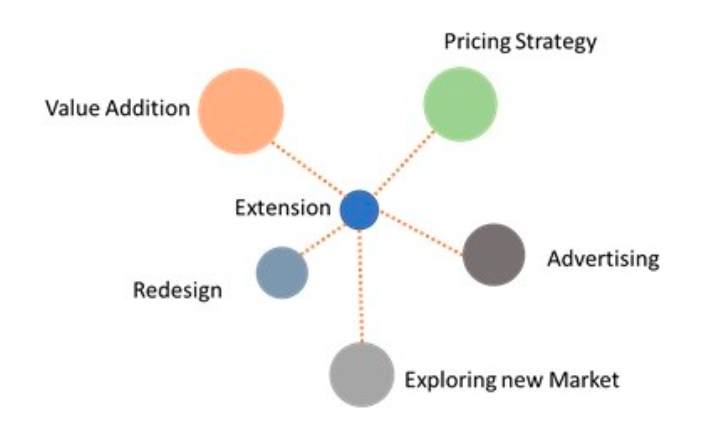 Conclusion:
Quite often, people playing a consultant role walk into your door with many fancy slides filled with fancy jargon and visually appealing power-point presentation. As a customer, that should not be the reason for a digital transformation for any organization. Rather backtest on the above strategies and simple questions why we should go ahead with proposed solutions. We shall also examine if these proposals will translate into numbers in revenue or just going to be added directly in overhead costs of your balance sheets. In the end, what matters is not just adapting to the latest technology available in the market but complementing your business with what can enable and scale up your business without compromising on quality, efficiency, and scalability.
---
Author:

 

Prakhar Mittal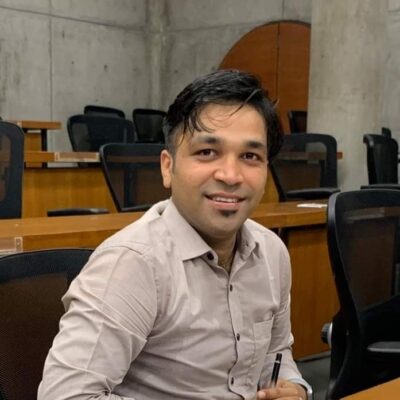 Author Biography
Prakhar Mittal is a passionate blogger and Tech content curator. He loves to write on trending topics of Product Development, Communication and Personality. He has a proven track record of supporting clients through their digital transformation journey for the last 12 years and still counting. In his accolades, he has industry expertise in CPG, Healthcare & OEM. Stay tuned for more articles from his diary.
Social Profiles
LinkedIn: https://www.linkedin.com/in/prakhar-m-11122016/
---
Please below published article on Same Author(Prakhar Mittal)
---
Four Easy Steps to Get Subscribed
Step1:-Enter your Email address and Hit SUBSCRIBE Button.
Step2:-Please check inbox and open the email with the subject line"Confirm your subscription for Global PLM".
Step3:-Please click "Confirm Follow" and you got the email with the subject" Confirmed subscription to posts on Global PLM".
Step4:-Voila, You are subscribed. Happy Learning
---