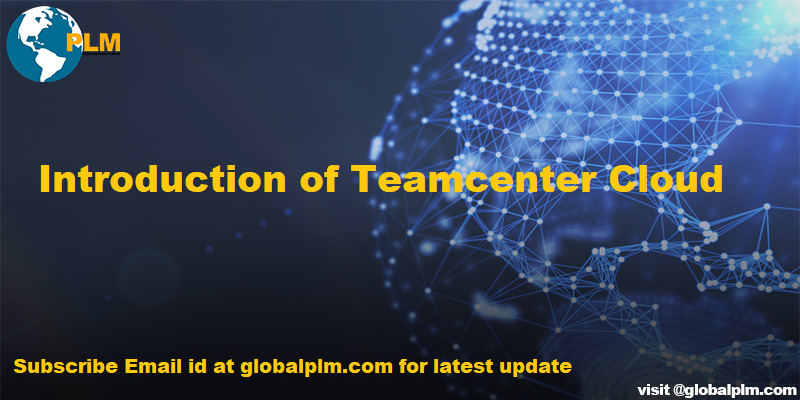 Accomplish variation with simplified deployment and flexible scalability for lower cost of PLM ownership.
Most anticipated PLM cloud provides you with a flexible, infrastructure-as-a-service (IaaS) financial model.
In this way, you can allocate your Teamcenter infrastructure as an operational expense versus a capital expense.
You can directly deploy Teamcenter on the cloud without waiting for expensive tools and delivered on- site.
The IaaS delivery option delivers cost-effective access to enterprise-grade IT infrastructure, resources as well as the flexibility to dynamically scale the infrastructure up or down as your business needs change.
NX & Solid Edge's customers also have the option to instantly deploy PDM on the cloud with Teamcenter Rapid Start software-as-a-service (SaaS).
Flexible Cloud Deployment with IaaS
PLM on the cloud, delivered through an IaaS model, uses enterprise-grade Amazon Web Services™ (AWS) infrastructure.
It includes security, compliance, and support for global organizations.
AWS cloud infrastructure housed in AWS's secure data centers.
It designed to satisfy your most stringent security requirements.
This infrastructure provides the highest availability while putting strong safeguards in place to protect your privacy.
Effectively and Flexibly Manage Lines of Business
PLM on the cloud using Teamcenter IaaS can help make your product lines more profitable by assessing IT services and costs as they used.
You can convert to a "zero capital model" for infrastructure, and centrally manage a global footprint cost-effectively. The ease of IT management, cost-effective deployment, appropriate training, and the ability to quickly adjust configurations allow you to do more with less, globally.
Extend PLM Decisions
Using Teamcenter on the cloud and Active Workspace, you can provide a streamlined and intuitive PLM user experience to accommodate a wide range of users.
For executive or casual users who need an authoritative data source to accomplish specific tasks, Active Workspace provides a simple, web-based intuitive interface.
This combination enables you to extend your decision making globally across any device.
PDM on the Cloud for NX and Solid Edge
PDM (product data management) on the cloud for NX® and Solid Edge® customers is simple, quick and cost-effective with the Teamcenter® software Rapid Start SaaS configuration from Siemens PLM Software. The flexible software-as-a-service (SaaS) subscription model for Teamcenter Rapid Start includes setup, administration and operations management services to get you up and running quickly and cost-effectively, for a fast return on your investment. Review your PDM on the cloud options to take control of NX and Solid Edge designs, data and processes to streamline product development.
PROLIM Teamcenter on the cloud can help you realize innovation by providing cost-effective access to enterprise-grade IT infrastructure and resources through an Infrastructure as a Service (IaaS) model. Using Teamcenter on the cloud means that you have fast and flexible deployment of Teamcenter environments, with the ability to dynamically scale infrastructure up or down based on project needs. You can use the service to instantly deploy infrastructure resources without waiting for costly hardware to be purchased and delivered on- site.
Teamcenter offers customers the option to move some or all of their PLM computing infrastructure to a 3rd party cloud service provider. This approach is part of the trend of avoiding the capital intensive practice of owning their own hardware while providing them with implementation flexibility. A Teamcenter on the Cloud deployment requires lower up-front costs for faster PLM time-to-value. Teamcenter software is built on an open, future-proof architecture that gives you the flexibility to use your preferred technology platform and provider.
Faster time-to-value: With Teamcenter on the cloud through IaaS partners, you need only to perform configuration and user validation in order to implement PLM. Using virtual machine image templates, the increased flexibility of this solution enables your IT organization to shift their focus from time-consuming infrastructure management to more value-added application management.
Lower cost of ownership: Using Teamcenter on the cloud gives you fast and flexible deployment of Teamcenter environments, as well as the ability to dynamically scale infrastructure up and down based on your project needs. You can use the service to instantly engage infrastructure resources without heavy upfront investments. Teamcenter runs exactly the same on an IaaS cloud deployment as it does in a traditional on premise or "hosted" deployment, supporting rich and thin clients as well as Teamcenter Express software, NX software, and TecnomatixProcess Simulate software with Teamcenter.
Greater IT flexibility: moving to an IaaS model gives you cost-effective access to enterprise-grade IT infrastructure and resources without the need for capital expenditures. In fact, renting or leasing capacity from a cloud provider is an operating expense, which is easier to justify and manage.
Centralized expert resources:moving Teamcenter deployments to the cloud optimizes your IT resources. Rather than replicating best practices with additional IT support teams for Teamcenter deployments, centralized experts from your IT team, a Siemens PLM Software systems integrator partner, or PROLIM PLM Software services team can have a small number of administers manage a large number of deployments.
Benefits of Teamcenter on Cloud –
Fast deployment – quickly and flexibly deploy integrated virtual Teamcenter environments
Dynamically scale infrastructure as project needs change – instantly turn on infrastructure versus lengthy procurement cycles
Enables IT to shift focus to application management versus infrastructure management
Built-in redundancy for business continuity
Cost effective enterprise IT grade infrastructure with a low IT capital investment
Quickly and efficiently stand up virtual Teamcenter test environments Faster time-to-value with "instant on" deployments facilitated by standardized base environments
Maximize the value of your IT staff by leveraging centralized PLM administration
Geographic footprint of certified cloud providers enables greater application and service reach with lower latency
Teamcenter Cloud PLM is undoubtedly one of the best solutions which can invariably accelerate the quantity and quality for the manufacturers worldwide in a more centralized and compact mode.
Ways through which Teamcenter Cloud PLM solutions delivers superior protection:
Protected data centers
Multiple firewall systems
Strong data inscription
Strong Backup data options
Teamcenter Cloud PLM has huge strength to accomplish an important part of conventional PLM offerings. Many organizations appreciate the advantages of Teamcenter Cloud PLM solutions and have been able to reap the benefits for their core business without having much of concern. Teamcenter Cloud PLM solutions as seen is the most cost effective and efficient solution proving real value for money.
PLM in a Cloud : Limitation and Approach
For last couple of years we are lot of buzz is created regarding cloud computing and its promised benefits. Still required to be seen its benefit as word are going around as Enterprise are still struggling to get best way to approach it. As with other domain in IT, PLM in a cloud is also hot topic around in PLM world. Well lot of noise about its obvious benefits and cost saving, but there is basic different on PLM to other areas. In this blog I will discuss this limitation and some architect approach to implement PLM in cloud.
PLM Cloud Limitation:
When we talk about PLM, it not just includes information stored in byte as Meta data somewhere in database. It is much more than just discrete Meta data. It include product information which can be Big CAD geometric file which can in hundred of MB or can be some excel information storing some patented engineering information. Also all this complex data files are associated through relation provided by different PLM tools. So making these diverged files available in cloud itself is a big challenge. Secondly PLM is usually fully implemented by mid size to big corporation whose main objective is to stream line product development and safe guard know how rather than cost saving on this critical IT piece. So looking at the above aspect probably full offering of PLM in cloud will not be a good idea. To summarize this are the limitation of PLM in a cloud.
PLM is not just about metadata. The major chunk is vault or file management. Managing this files which can be as big as some hundred MB is difficult.
Company will be reluctant to have their core product knowledge information in cloud.
PLM is cluster of different tool which make the overall PLM system in any organization. This cluster of tool can be varied from Enterprise to Enterprise. Offering homogenous PLM tool in a cloud can't solve the problem.
Full implementation of PLM is usually done by mid to large size enterprises with deep pocket. Cost saving can't be only reason to move to cloud.
Having said that, still there is scope of implementing PLM in cloud with some clever architect and defining it scope. For example vendor collaboration can be done through Cloud so that they don't required to access you core PLM system or network. I am proposing some PLM cloud architect which can come some of limitation.
PLM in a Cloud Architect proposal :
Option 1 : Vault in local environment and PLM in a cloud :
This can solve the problem of transferring data from cloud to local environment. For example CAD data which can Mega bytes. Also Company will feel more secure as their core product information lies with in Enterprise Network.
Option 2 : Partial PLM in a Cloud for Collaboration :
This can be effective use for vendor collaboration as well for multi site environment. This will help the enterprise to define access in a better way
Conclusion: Although Cloud computing is a promising technology, but looking from PLM it has some limitation as discussed in the blog. But still if we apply right approach on implementing it rather than going with full PLM in a cloud, enterprise can still leverage advantage of cloud. I discuss two conceptual approaches for it. I am sure there will many other approaches for it. I welcome all to comment and discuss on this topic.
We will more post on PLM Tutorial–>Teamcenter in upcoming days.
Kindly provide your valuable comment on below Comment section and also have you any question kindly ask to a ASK QUESTION in FORUM . OurTeam will try to provide the best workaround.
Kindly subscribe your Email-Id at (https://globalplm.com/) and drop any suggestion/queries to (globalplm2@gmail.com).