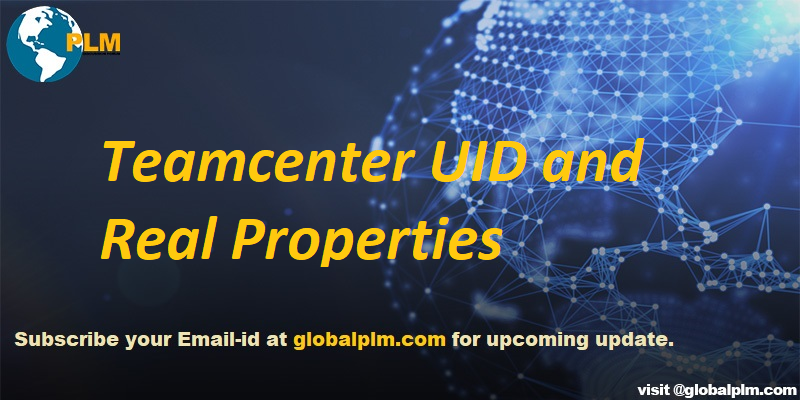 Teamcenter UID and Real Properties
Following points are you should know ,While you are doing any kind of teamcenter programming like SOA,RAC or ITK
UID is nothing but Unique identifier .In Teamcenter ,Every object has UID which will differentiate one object from another more precisely.
How to see UID of any object in Teamcenter via GUI ?
Navigate to Windows Menubar and click on ShowView Option then click on Other lable.

Search for PrintObject option which is coming under Diagnostic Teamcenter folder structure .

Click OK on it.

Then at the bottom of the Teamcenter you can find Teamcenter Print Object Window.

At very last of that window you can find UID filed.
Description : UID is nothing but unique identification .
Every object inside the teamcenter can be differentiated by UID i.e UID is get vary object to object .
---
---
We will more post on  PLM Tutorial–>Teamcenter Customization in upcoming days.
Kindly provide your valuable comment on below Comment section and also have you any question kindly ask to a ASK QUESTION in FORUM . OurTeam will try to provide the best workaround.
Kindly subscribe your Email-Id at (https://globalplm.com/) and drop any suggestion/queries to (globalplm2@gmail.com).