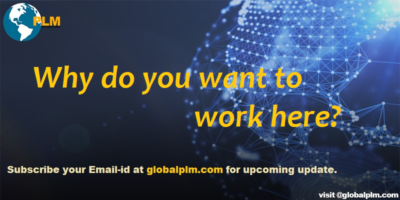 One of the most frequent General interview questions is "Why do you want to work here?"
This is another way of asking why you think you are most suitable for this role. By asking this interviewer wants to know whether you will be an organization fit for their company or not. By your answer, the recruiters can also have an idea about how motivated you are and whether you have a clear understanding of the role you are applying for. Although it seems simple, it's not easy to answer this question. You would not like to jeopardize your chances with a thoughtless response (few of them are listed below).
I have emphasized time and again the importance of doing prior research about the Company you are interviewing at. It helps you prepare better for the interview when you have an inkling about your new role and employer. In this question also, you can draft your answer in such a way so as to demonstrate how your new role fits with your career goals and at the same time how the Company will benefit by hiring you. You should also stress upon the fact how you will add value to the Company, thus, creating a win-win situation for all.
Now, till now we have discussed how to prepare for interview beforehand. Let's talk about things which we should take care of during the interview. Every successful interview is sum total of confidence, consistency, adaptability, ability to handle stress and your calm demeanor which you exhibit. So make sure yo do not answer anything which contradicts your earlier statements. Also, your response shouldn't be too general which the interviewer would have heard 100 times earlier. Your answer should keep him interested in the very first line.
Have a look at the video (link given below) to know what common mistakes people do while answering this question and how to successfully convince the potential employers to select you.
So Here are a few things that not to answer?
I just need a switch or a job.

You offer great pay and hikes.

I am bored at my current job.

My crush works here.

I like the building and the food at the cafeteria.

I have no other choice.
For detailed guidance on this topic please refer and subscribe my channel:
---
Popular HR Tech and Tips article
https://globalplm.com/tell-me-something-about-yourself/
---
---
Four Easy Steps to Get Subscribed
Step1:-Enter your Email address and Hit SUBSCRIBE Button.
Step2:-Please check inbox and open the email with the subject line"Confirm your subscription for Global PLM".
Step3:-Please click "Confirm Follow" and you got the email with the subject" Confirmed subscription to posts on Global PLM".
Step4:-Voila, You are subscribed.Happy Learning
---
We will more posts about Interview Tips Tech HR in upcoming days.
Kindly provide your valuable comment on the below Comment section and  We will try to provide the best workaround.
For more Awesome HR Interview Tips and Trick, Please subscribe to the YouTube channel(Confessions of Prakhar Mittal) for helping me to make more relevant content.
Kindly subscribe your Email-Id at (https://globalplm.com/) website for new updates and drop any suggestions/queries to (globalplm2@gmail.com).