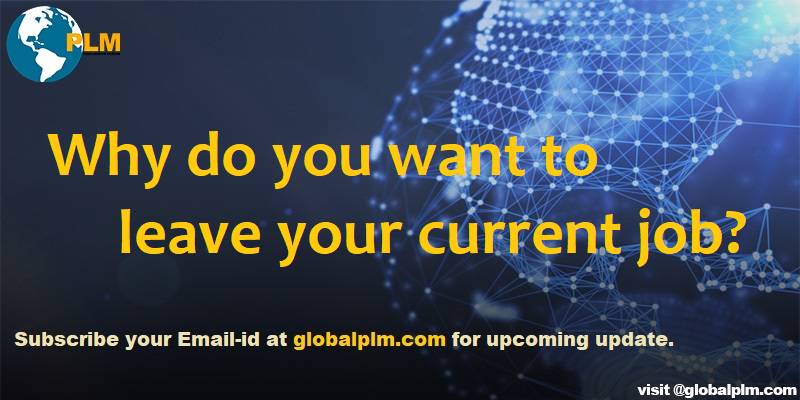 WHY DO YOU WANT TO LEAVE YOUR CURRENT JOB
Job switching is very common nowadays. Very few people stay in the same role throughout their career span. While there may be several reasons why a person quits his/her present job but not all of them can be stated in a formal interview. However, employers generally ask the reasons for job change point blank. It usually put the interviewee in an uncomfortable situation and that's exactly the sole purpose of asking this question. The idea is to see how the candidate will respond in challenging situations. So what to do when this most dreaded interview question is posed to us. Please refer to this article to know about the most common answers and some important tips, do's and don'ts to keep in mind while framing our answer.
One important thing to keep in mind is avoid being too honest. No one likes a person who is complaining about their previous boss or is bad-mouthing their earlier organization. In most of the cases, these might be the actual reasons why a person would seek a change but under no circumstances these are to be stated upfront in the interview. Infact this question should be seen more as an opportunity to convince the employer why you are excited to move into your new role. So the best way to answer this question is to talk more about your new role/company and focus less on your previous job. This will also give a chance to keep the overall mood of the interview positive. Further, it is also to be remembered that this is not the question where you want to indulge in too many details. So keeping your answer clear, concise and positive is the right way to go about this question. Also you will come across as someone who wants to move forward, accept challenging situations and have a desire to learn.
The video covers some of the most common answers given by people but must be avoided. Also a better strategy will be to keep the reasons for change strictly professional rather than personal. There might be strong genuine personal reasons to change such as preferring a shorter commute to work, looking for a change in location/city but these should not lead the interview as they are limited to only one side of the story. Further, talking about monetary reasons to quit is also a strict NO while answering this question. Including answers like a desire to gain a new skill or changing my career path can be some good reason to leave your current job.
This can be a tricky question but with the right guidance, this question can be aced. You should prepare your answer in such a way which will show the employer why you will be the right fit for the new position. As usual, the dos and don'ts covered in this video will help you in preparing the answer to land your dream job. So happy preparing and good luck friends.
Please see the video below about Why do you want to leave your current job?
---
Popular HR Tech and Tips article
https://globalplm.com/tell-me-something-about-yourself/
---
Four Easy Steps to Get Subscribed
Step1:-Enter your Email address and Hit SUBSCRIBE Button.
Step2:-Please check inbox and open the email with the subject line"Confirm your subscription for Global PLM".
Step3:-Please click "Confirm Follow" and you got the email with the subject" Confirmed subscription to posts on Global PLM".
Step4:-Voila, You are subscribed.Happy Learning
---
We will more posts about Interview Tips Tech HR in upcoming days.
Kindly provide your valuable comment on the below Comment section and  We will try to provide the best workaround.
For more Awesome HR Interview Tips and Trick, Please subscribe to the YouTube channel(Confessions of Prakhar Mittal) for helping me to make more relevant content.
Kindly subscribe to your Email-Id at (https://globalplm.com/) website for new updates and drop any suggestions/queries to (globalplm2@gmail.com).